"God had only one Son and He made that Son a missionary."
– David Livingstone
Jesus Christ gave us the picture for what inviting people into God's Kingdom should look like: working in community to deliver truth amongst those who most need it.
We Never Work Alone
We know self-sustaining, holistic transformation comes through local leaders. We also know empowering people around the world is something we can't accomplish on our own. That's why we are constantly developing partnerships with U.S. based, international, and indigenous ministries.
Forming local and international partnerships allows us to leverage unique strengths and experiences with agencies, businesses, churches, foundations, and individuals. From start to finish, these partnerships focus on ways to find resources, collaborate on programs, and successfully establish lasting spiritual and physical change.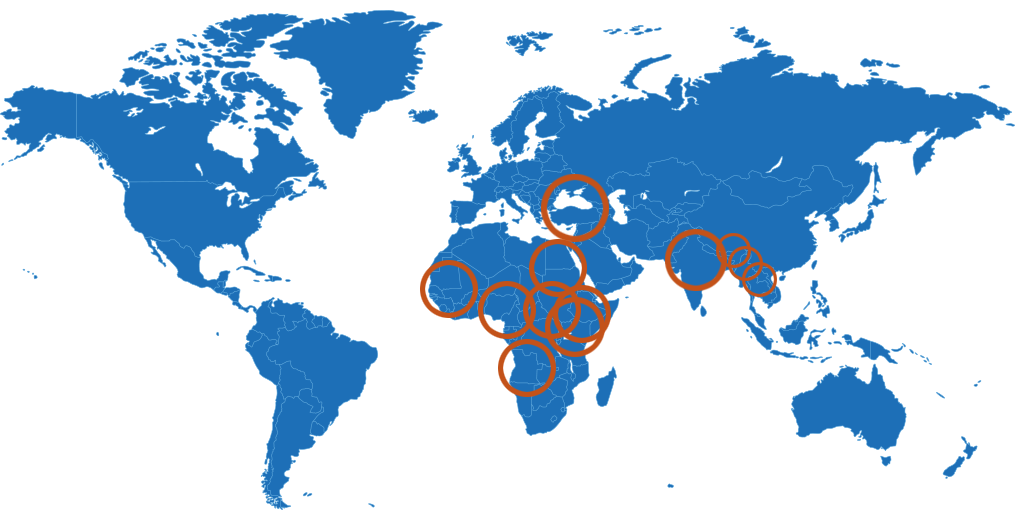 Though they vary by location, ethnicity, beliefs, traditions, and ways of learning, all of the growth barriers communities around the world experience can be overcome with God's help. That's why our team is so dedicated to empowering leaders already in those areas to see self-sustaining and self-propagating transformation in the lives and hearts of individuals and entire communities.
Always Transparent,
Always Improving
Though we've already seen incredible transformation in communities around the world, we never want to be complacent with where we are today. Until every person in the world has access to the Gospel and the physical truth they need to thrive, we must continue to be innovative in our methods.
Every year, third party companies gather reviews and establish unbiased results on programs we support.
It is not always fun to get honest feedback on your work, but continuously evaluating the impact of what we do ensures that:
Our programs are the best they can be.
Everything we – including you – are doing is having the greatest impact possible.
Our supporters have complete transparency into the work they are helping us accomplish.
Join Our Team
There are many ways to be part of what we are doing, but if you think that empowering people around the world for lasting change is something you are called to give yourself to, you should let us know. We'd love to talk to you about it.