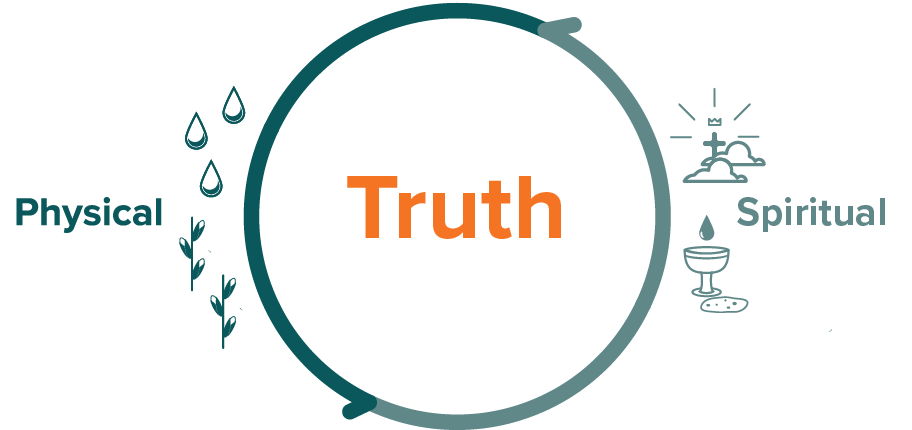 ---
Truth is two-fold: spiritual and physical.
Jesus wanted people to know who God is and what it looks like to live a life with God. He also cared about people's basic physical needs.
---
Jesus' command to "Go and make disciples" is central to all we do at Spoken Worldwide. Our Orality Coaching and Pastor Development Programs engage local leaders in the work of multiplying themselves, and disciples, for the expansion of God's Kingdom. We do this through employing a holistic ministry model, recognizing that spiritual and physical truth cannot be separated; but are interwoven by God's design. Similarly, we believe God has imbued each culture with an unique expression of Himself, adding richness to the Global Church. Therefore, we encourage local leaders to customize program content, adapting it to their community's worldview, while remaining faithful to God's Word. All of these actions are taken with oral learners in mind – equipping those who can't, won't or don't read to carry forward the message and hope of God's love. In aligning with local practices, these messages are often shared through stories, songs, poetry, proverbs, dance and drama.
Though our mission and methodology are uniform in every place we work, our ministry expresses itself through two types of partnership – Orality Coaching Projects and Pastor Development Programs.
---
Orality Coaching Projects:
Work closely with partnering ministries, utilizing their existing infrastructure and resources to equip leaders in a solid approach to making and multiplying disciples of oral learners.

Support ministries through a training and coaching relationship, developing internal personnel for ministry among oral communities.
Pastor Development Programs:
Work with partnering ministries to develop infrastructure, providing external resources as needed, to promote a sustainable ministry among oral learners.

Support ministries through a shepherding and mentoring relationship, helping administrate programs until they reach maturity.