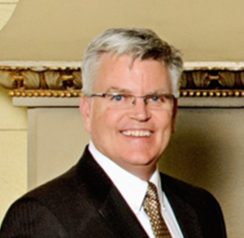 Dan
Mellema
CHIEF FINANCIAL OFFICER – FOCUS ON THE FAMILY; COLORADO SPRINGS, COLORADO


DAN
Dan is the Chief Financial Officer for Focus on the Family; he came to Focus on the Family in August of 1993 where he began as a Project Cost Accountant. Dan holds a Bachelor's degree in Accounting and Economics from John Brown University. Prior to coming to Focus on the Family Dan worked for and eventually managed the family construction business. During this time, he also served as a youth leader in his church and developed a passion for using his business skills to further God's kingdom. Dan was able to continue working with young people as a junior high and junior varsity basketball coach for over 20 years at Colorado Springs Christian School. Dan is now very active in his local church where he serves as an elder. He has been married to his beautiful wife Sue for 35 years, and they have three married sons and three beautiful daughters-in-law. As a family, they love playing pickleball, hiking and cheering for the Broncos. Dan's favorite past-time is now spending time with his 7 grandkids.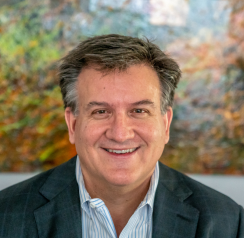 Ed
Weaver
CHIEF EXECUTIVE OFFICER – SPOKEN WORLDWIDE; DALLAS, TEXAS



ED
Ed is an entrepreneur, through and through. As CEO of Spoken Worldwide, he is responsible for overall strategy and day-to-day operations so – with the big vision in front of him, he is constantly connecting people, organizations, ideas and strategic applications to keep Spoken moving forward. Some of his battle scars include VP of Sales and Marketing for Transfinity Corporation, Product Manager for OpenConnect Systems for WebConnect Pro (which won Product of the Year in 1998 from Network World) and Product Line Management of a group of 4 digital products at Eastman Kodak Health Imaging Systems. "The greatest message we can deliver is that God loves people as they are. They don't have to be able to read for God to love them or use them. Spoken exists to affirm the non-readers of the world and deliver this message to them."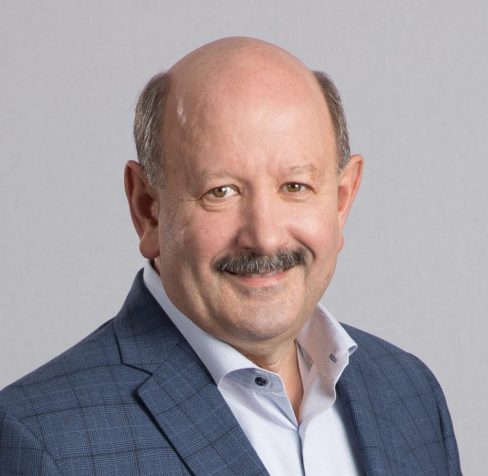 Jim
Trebilcock
FORMER CHIEF BEVERAGE CONCENTRATE OFFICER – KEURIG DR PEPPER – RETIRED; FRISCO, TEXAS


JIM
Jim Trebilcock is recognized and respected for challenging current thinking while proactively leading transformative change initiatives that accelerate growth, improve brand positioning, and deliver record results. He established the digital, social media, and ecommerce functions for Dr Pepper Snapple, becoming a beta site and strategic partner with Oracle, Google, and Facebook. Jim initiated and negotiated the first corporate sponsorship for the College Football Playoff and has driven revenue growth through innovative partnerships with Viacom, NBC Universal, Marvel, and the Big Five College Conferences. Jim is also the Board President of the Dallas Cup International Soccer Tournament, as well as the Board President and leader of the decision board for a local middle school. Jim holds a Master of Business Administration and a Bachelor of Arts in Marketing from Michigan State University. He and his wife reside in Frisco, TX and have two grown children. When not leading organizational transformation, Jim balances his active sports life of skiing, fishing, and travel with reading.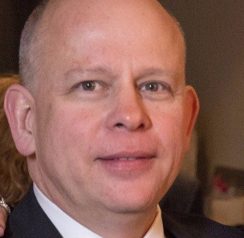 Mark
Alegnani
CHIEF EXECUTIVE OFFICER – ALEGNANI & COMPANY, P.C. (TREASURER / FINANCE CHAIRMAN, SPOKEN WORLDWIDE); DALLAS, TEXAS
MARK
Mark is a rationalist, applying his logical, level-headed approach to the Spoken board for more than seven years. Mark has known CEO, Ed Weaver for more than 25 years, and the two worked together in the early days of Spoken (T4 Global) to identify the right technology for oral teaching. Today, Mark advises the Spoken team on financial matters to ensure the long-term success of our mission. Mark is a CPA with his own firm, servicing clients that have trusted their taxes and financial investments to him for 30 years. Mark and his wife Mandy live in Dallas and have four grown daughters and three grandsons. In his spare time, Mark loves to ride his Harley Davidson and play the drums.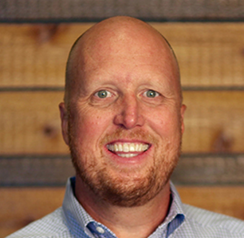 Neil
Rogers
MISSIONS PASTOR – STONEGATE FELLOWSHIP (CHAIRMAN OF THE BOARD, SPOKEN WORLDWIDE); MIDLAND, TEXAS
NEIL
Neil Rogers loves to connect people and ministries to see God's Kingdom expand all over the world. In 1999, Neil left his chosen career in brain injury rehabilitation to pursue God's calling in church planting and missions. Since that time, he has served at Stonegate Fellowship in Midland, TX for 15 years in various roles among children, youth and missions. He loves connecting this congregation of 5,000 to God's heart for the nations. In his latest role as Missions Pastor, Neil has travelled extensively around the world encouraging, equipping and empowering indigenous believers. Neil and his wife often travel and serve together and, whenever possible, are blessed to get in a scuba dive or two. Neil and Celeste have 3 children spread across Texas and always look forward to a table full of Celeste's good food and lots of laughter when God brings them together.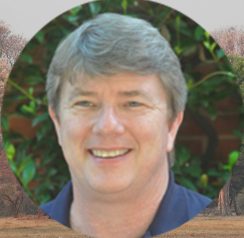 Peter
McLain
Chief Strategy Officer and SVP of Business Development, Caregility; T4 GLOBAL CO-FOUNDER; CHARLOTTE, NC
PETER
Pete is an innovator. He loves to bring new, outside-of-the-box solutions to insoluble problems. Whether currently leveraging cutting edge telehealth technology to connect doctor to patient remotely or developing new ways to reach oral cultures when co-founding T4 Global (now Spoken Worldwide), Pete is always inventing new and better ways of doing things. Prior to T4 Global, he served as the Executive Director of Voice For Humanity, one of the first non-profit startups to focus on orality, and oversaw successful pioneering orality projects in Afghanistan and Iraq. Pete helped found T4 Global to bridge the gap between the 95% of western resources that are lettered-cultured based and the way that oral cultures learn and thrive. Most efforts to reach and help oral cultures have failed throughout recent history. "It is thrilling to see over 10 years later how much of a difference [Spoken] and their partners are making a difference in the lives and communities of oral learners."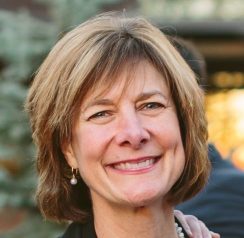 Susan
Wommack
PRESIDENT – NATIONAL CHRISTIAN FOUNDATION-TEXAS; WACO, TEXAS



SUSAN
Susan Wommack loves people and problem solving. She serves as President of NCF Texas, offering individuals, business owners, nonprofits, and advisors new opportunities to experience greater generosity through thoughtful giving strategies. Prior to joining NCF Texas, Susan spent more than 18 years at Baylor University as the Gift Planning Attorney and Baylor Law School's Senior Director of Development. Susan practiced law in both Dallas and Waco before her journey into the non-profit world. In addition, Susan has been active on several non-profit boards. Susan and her husband, Chris, are the proud parents of a daughter, son, and a daughter-in-law and have been actively involved at First Baptist Woodway for over 25 years. When Susan is not working, she'll gladly join you for a cup of coffee, any outside cardio activity, or a good chat.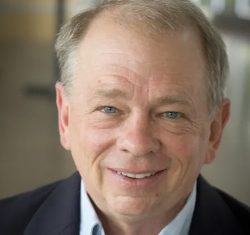 Andy
Wileman
Lead Pastor, Grace Bible Church, Dallas, TX




ANDY
Andy Wileman has held leadership positions in the church, academia, and in business since graduating with a business degree from the University of Texas in 1976. Most recently, he served as the Senior Pastor of Grace Bible Church in Dallas for nineteen years, after nine years as the Associate Pastor. Prior to that, he worked in several businesses, focusing on real estate and the staffing industry. He also holds a degree from Dallas Theological Seminary (1982), where he served in the administration, worked in fund raising, and taught a course on leadership. He and his wife also owned and operated a small business in East Texas. Presently, Andy is active as a board member and volunteer in several nonprofits, including serving as President of the Cornerstone Center for Economic Development and Kingdom Servants, Inc. Andy and Julie have two married daughters and five grandchildren.